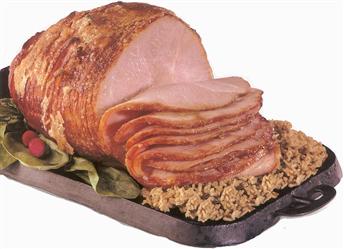 Directions
Storage: Refrigerate immediately if you plan to use product within 1 week. To serve at a later date, place in freezer immediately upon receipt. Will keep up to 2 months in freezer with no loss of flavor; thaw in refrigerator for 3 days prior to serving.
Serving: Smoked turkey breast is fully cooked and ready to serve hot or cold. To maintain maximum moistness, we recommend not heating.
Oven Warming: If you prefer to gently warm, pre-heat oven to 275 degrees F. Cover tightly with foil and heat 20 min per pound, or to internal temp of 120 degrees F. Do not overheat. Improper heating will dry natural juices.