Posted by Brian on Aug 7th 2018
Pickling foods has been done throughout human history as an excellent method for preserving foods for later. These days, all kinds of things are pickled all around the world. At Wisconsinmade we have partnerships with a couple excellent pickled food producers in Bay View Packing and Forest Floor Foods. Check out a few of their products below!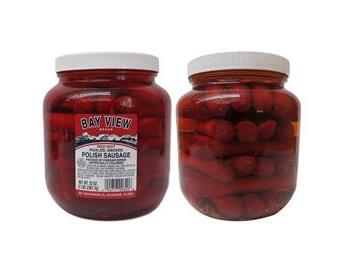 The Hot Pickled Sausages - 2 Jar Set have a delicious Polish sausage flavor with just enough heat. These hot pickled sausages by Bay View Packing are a low carbohydrate and low fat snack or side dish. Two 32-oz. jars. No refrigeration needed before or after opening. The Red Hot Pickled Polish Sausages are a great snack or side dish.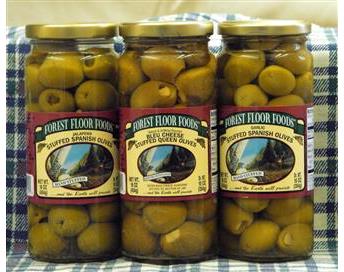 Gourmet Specialty Stuffed Olives by Forest Floor Foods are great out of the jar or as a garnish to your favorite cocktail. A great addition to your next party menu. Enjoy three 16-oz. jars in your choice of Pimento Stuffed, Garlic Stuffed, Jalapeno Stuffed, or Bleu Cheese Stuffed. All 3 jars will be the same flavor.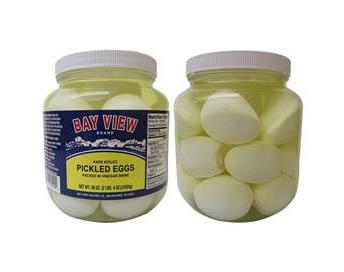 The Pickled Eggs from Bayview Packing Company consist of fresh Grade A Large eggs, hard boiled, peeled, after highly controlled cooking, and processed with pickling brine. This assures quality for your enjoyment. A low carbohydrate treat (1 gram)! Two 36 ounce jars (20 pickled eggs each). No refrigeration needed before or after opening.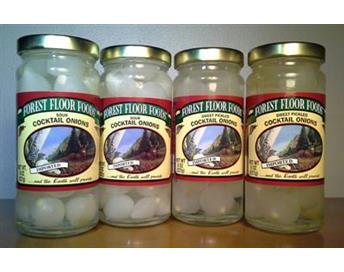 These Cocktail Onions by Forest Floor Foods are large onions with attractive color, firm texture and pleasant flavor. If you're a cocktail onion connoisseur, you'll find that these cocktail onions are the best. Select four jars in any combination of sweet or sour cocktail onions. The Cocktail Onions 4-Jar Assortment is the perfect cocktail garnish for your next party or get-together.