Posted by Brian on May 1st 2018
Mother's Day is almost here, but it's not too late to send a gift. At Wisconsinmade.com we can help you find the perfect gift that lets Mom know you are thinking about her!
Wisconsinmade.com has been shipping gifts nationwide since 1999 and Mother's Day is one of our busiest times of year. That means we have a long history over the years of what Mom loves best based on feedback from our customers and recipients. So with this information at our fingertips, we thought we would help you with your Mother's Day gift selections by featuring a few of our top selling Mother's Day gifts.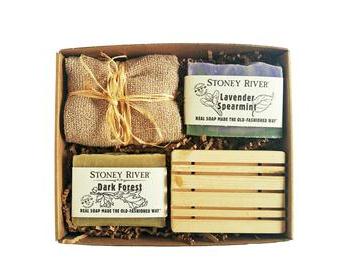 The Stoney River Soap Gift Set includes your choice of two fragrances of handmade soaps by Stoney River Soaps, a soap saver and washcloth. Each bar of soap is made with natural ingredients and vegetable oils. Mix and match your soap assortment from the following elelven refreshing and invigorating fragrances – Patchouli, Lavender, Honey Oats, Lavender Spearmint, Rosemary's Garden, Sweet Lemon, Activated Charcoal, Prairie Flower, Patchouli Clove Ginger, Goat Milk, or Dark Forest. Your soap assortment comes in a kraft box with clear top.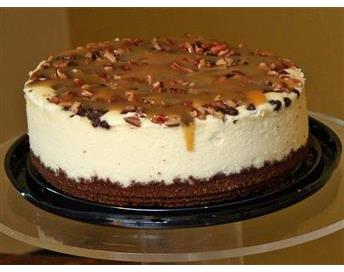 Turtle Cheesecake is an Award Winning Cheesecake from CheeseCake Heaven. Baked from scratch with fresh eggs and real cream, this delightful cheesecake is sure to please everyone on your gift giving list. Chocolate Chips, Pecans and Caramel top off this "heavenly" delight. The 7″ Turtle Cheesecake serves 8. Don't say "Cheese", say "Cheesecake!!" Only the best from Wisconsin and sure to please everyone on your gift giving list. If your mom loves sweets as much as mine does, this is the perfect gift for her.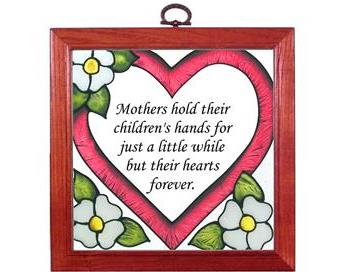 This unique Mother's Heart Suncatcher features a pink heart and orange blossoms surrounding the inscription reading: Mothers hold their children's hands for just a little while but their hearts forever. The beauty of stained glass is replicated in these hand-painted images by artisans in Wisconsin. Using liquid glass stains and a leading compound, each piece is expertly hand crafted and framed in rich medium oak. Only the finest quality materials are used. The framed art glass suncatcher by Silver Creek Industries adds affordable beauty to your home and a lasting expression of love for mom. Great for birthdays, Christmas, or Mother's Day. Made in the USA.