Posted by Brian on Nov 21st 2017
The holiday season is one of my favorite times of the year. But each holiday season, I run into a bit of a conundrum – I love picking out gifts for my friends and family, but I can't stand the craziness at the stores that has become the norm. Luckily for me, we live in an age where lots of great products are available online at the click of a button. Wisconsinmade is no different, as we offer tons of holiday gifts made in Wisconsin to fit every need. So let Wisconsinmade help you get your holiday shopping done early this year without having to worry about the crowds! Order soon to ensure delivery by Christmas.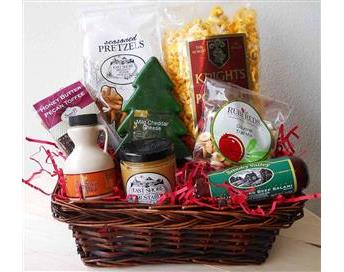 Wisconsin Snacks Christmas Gift Basket – A great assortment of ready-to-eat Wisconsin snacks by Elegant Arrangements by Maureen. The gift basket contains outstanding gourmet Wisconsin-made food products – a Holiday shaped cheddar cheese cutout such as a Christmas tree, beef salami, pretzels, mustard, cheddar cheese popcorn, trail mix, maple syrup, and toffee. This Wisconsin Snacks Christmas Gift Basket will be a perfect gift during the holiday season.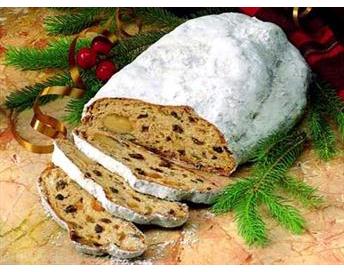 Holiday Stollen – A large 24 ounce loaf made with only the finest ingredients: almonds, butter marzipan, imported spice, Myers rum and two kinds of raisins. NO candied fruit! This popular German pastry is a dense, fragrant yeast bread formed by hand in the traditional way, with a roll of marzipan down the center. New Glarus Bakery Holiday Stollen makes a wonderful old world addition to all your festivities for Thanksgiving, Christmas, New Year's and more!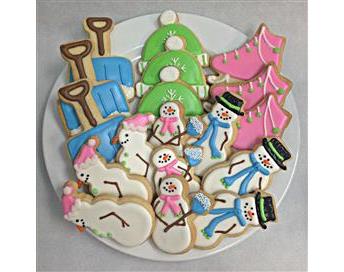 Let It Snow Sugar Cookie Gift Tin – These unique sugar cookies will definitely put you in the holiday spirit. All 18 cookies are homemade, generously sized, and individually hand decorated in four shapes – assorted snowmen (9), shovels (3), winter hats (3), and ice skates (3). The frosted sugar cookies are flavored with vanilla and almond and come carefully packaged in layers in a reusable silver gift tin. These Let It Snow cookies will be a festive addition to your Christmas gatherings or a delightful gift for someone special on your list.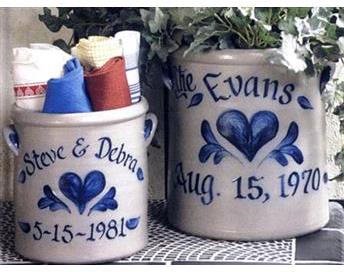 Rowe Pottery Personalized Heart Crock – A handmade, personalized crock that will be appreciated for years to come. Personalize the traditional heart pattern with a name and date which the decorators will hand paint in traditional 19th century character. This crock is available in the 1 or 2 gallon size. Rowe Pottery crocks are designed in the traditional manner, but have all the features of safety, durability, and versatility characteristic of today's stoneware; they have lead-free glazes and are oven, microwave and dishwasher safe.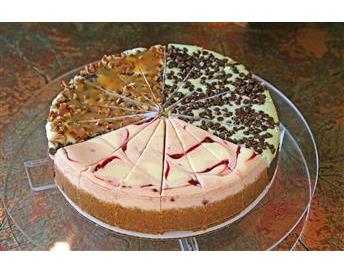 Holiday Gourmet Cheesecake Sampler – This cheesecake sampler is a delicious treat of award-winning cheesecake by CheeseCake Heaven. Baked from scratch with fresh eggs and real cream, this heavenly holiday sampler is sure to please everyone on your gift giving list. Each cheesecake offers three festive flavors: Turtle, Raspberry Almond, and Mint Chocolate Chip. Send some Cheesecakes from Heaven to someone special today!