Posted by Brian on Jul 3rd 2018
July is National Ice Cream Month, and July 21st is National Ice Cream Day! Ice cream has long been a Wisconsin tradition. The average American consumes about 20 quarts of ice cream each year – that's almost 6 gallons. And Wisconsin is a big reason why – ranking #3, only behind the District of Columbia and Rhode Island, Wisconsinites significantly raise the average by eating over 10 gallons of ice cream per person!
Wisconsin's long tradition of ice cream lovers is due in part to the great selections we have here. For example, built in 1951, Madison plays home to the oldest university dairy building in the United States: Babcock Hall Dairy Plant. Frequently voted Best in Madison by Madison Magazine, Babcock ice cream uses only the finest quality dairy products and natural ingredients to create many special flavors – like chocolate chip with molasses chips, orange custard chocolate chip, praline pecan, and chocolate peanut butter, among others. In addition to ice cream, Babcock Hall Dairy Store also offers frozen yogurt, sherbet, low-fat yogurt, and various cheeses.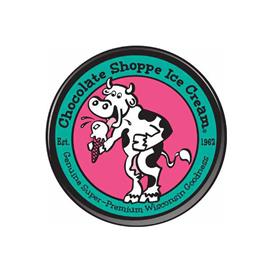 Chocolate Shoppe Ice Cream is another Wisconsin ice cream favorite. A family-owned business established in 1962, the Chocolate Shoppe prides itself in manufacturing super premium ice cream. It's super premium because it's made with rich Wisconsin cream (with a high butterfat content), delicious natural ingredients, and no BGH additives. In addition to ice cream, the company produces sorbet, sherbet, non-fat yogurt, and no sugar added ice cream.
Check out some other cool ice cream facts:
87% of Americans have ice cream in their freezer at any given time.
About 9 percent of all the milk produced by U.S. dairy farmers is used to produce ice cream.
In Canada, more ice cream is sold in the winter months than in the summer.
It takes 5.8 pounds of whole milk and one pound of cream to make one gallon of ice cream.
1 out of 5 people share ice cream with their pet.
19% of Americans say they eat ice cream in bed.
I don't know about you, but I'm definitely guilty of that last one.