Posted by Brian on May 22nd 2018
Fathers can be incredibly difficult to shop for. Many dads – mine included – will say they are happy with any gift and won't make any fuss, but we can always tell when they get a gift that they REALLY love. That's the reaction we're all searching for, even if it usually eludes us. This Father's Day, make your dad the happiest guy on the block with the perfect gourmet gift from Wisconsinmade! Check out some of our most fatherly items: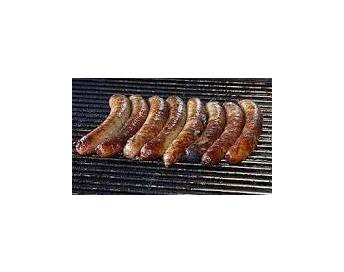 The Best Bratwurst Combo includes some favorite brats by Glenn's Market and Catering. This combo includes Cooked Sheboygan Brats and Smoked Pork Brats, a total of 24 brats. Both of these brats are fully cooked in a hardwood smokehouse and can be eaten after heating them through. Sheboygan Brats are savory traditional pork brats with a little sugar added to make this Bratwurst a little sweeter and also makes for quicker browning, so we recommend grilling them on a lower heat. The Smoked Pork Brats are original German-style, made with all fresh pork, natural casings and spices.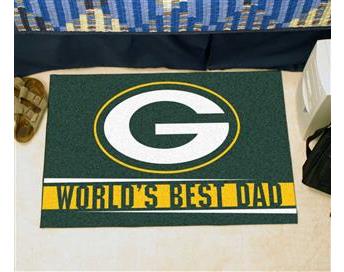 The Packers Best Dad Floor Mat by Sports Licensing Solutions will decorate your home or office while showing your sports team pride. The welcome entrance mat features the Green Bay Packers logo and the words, World's Best Dad, on a green with gold carpeted area rug. Non-skid vinyl backing ensures a rugged and safe product. Made in America. The Packers Best Dad Floor Mat is a perfect gift for Father's Day, a birthday or any special occasion.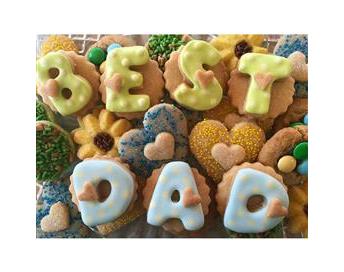 Dad's Buttercream Sandwich Cookies by Cookies from Scratch are as delicious as they are festive. Enjoy 14 double stuff sandwich cookies made with a buttercream frosting sandwiched between two sugar cookie crisps. On the bottom is a scalloped round cookie, and on the top the letters spelling BEST DAD. In addition, the assortment includes eight heart shaped Sugar Cookies, four M & M Surprise cookies, four Pistachio Crunch cookies and four Spritz Almond cookies. The attractive cookie box has a clear lid to show the cookies inside. Dad's Buttercream Sandwich Cookies make a great gift for Father's Day, a birthday or any special Dad occasion.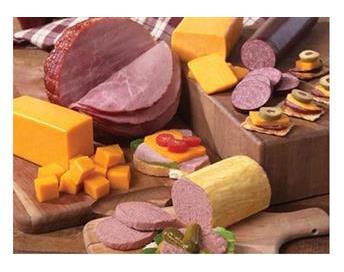 The Nueske Smoked Meat & Cheese Party Pack, is a superb selection for hors d'oeuvres, tailgate parties, or even everyday snacks. This Smoked Meat and Cheese party pack includes; a Boneless Smoked Ham, lean meat from grain-fed Midwestern stock; low in salt, no added water a Smoked Summer Sausage lean pork and beef seasoned with pure, natural spices (Nueske's secret blend); high in protein, low in salt. A Smoked Liver Sausage, famous for its rich, smoky taste and excellent texture, a Wisconsin Colby Cheese and a Wisconsin Cheddar Cheese from the heart of Wisconsin complete this tasty combination.