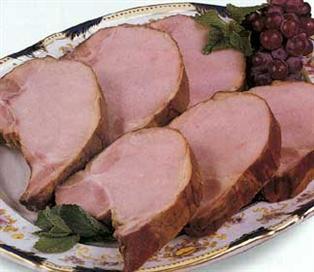 Directions
Storage: Refrigerate immediately. Unopened package will keep for 2 weeks in your refrigerator, or 3 months in the freezer. Once opened, use within 1 week.
Serving: Smoked pork chops are fully cooked, ready to warm and serve.
Grill or Broil: Place on grill or broiler rack 5 – 7 inches from heat source. Heat 5 – 7 minutes, depending on thickness. Turn once and heat another 5 – 7 minutes.
Skillet: Melt 1 Tablespoon of butter or add oil in skillet. Warm over MEDIUM heat for approx 4-5 minutes per side. DO NOT OVERHEAT.