Posted by Rick on Mar 11th 2017
Daylight Savings springs forward – Sunday March 12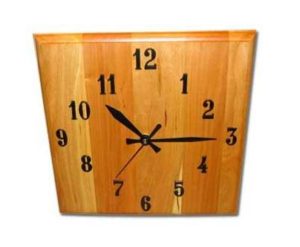 Daylight will last an hour longer, right?
Well at least the evenings will last an hour longer. Mornings will be a little slower to arrive. But the worst of winter is behind us, warmer sunny days are finally here and the grass is greening up everywhere. March also brings High School basketball championships. The gals in Green Bay March 11 and the guys in Madison on the 18th. Good luck to all the competitors.
Saint Patrick's Day – Friday March 17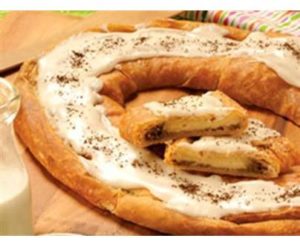 The Irish heritage folks here in Wisconsin celebrate this day with green beer, corned beef and cabbage along with stronger versions of Irish adult beverages. And since it falls on a Friday this year I expect the celebrations to extend into the wee hours Saturday morning.
This Irish Cream Kringle from Wisconsinmade.com would be perfect for breakfast on Saturday along with some good coffee. Happy Saint Patrick's Day to one and all.
National Chocolate Caramel Day – Sunday March 19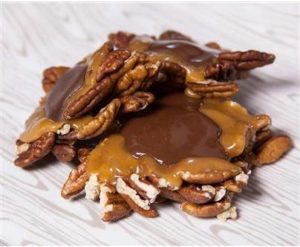 You mean to tell me you don't celebrate this day? I know Hallmark does not make a card for this day, but many of my friends think it should be a national holiday. These Chcolate, Caramel and Pecan Turtles from the New Glarus Bakery are a perfect way to celebrate the day with their traditional Swiss heritage. You don't have to share. Enjoy.
Spring arrives – Monday March 20
This Spring Bulb Basket from Wisconsinmade.com gives you a chance to get an early jump on the season and enjoy some indoor gardening too.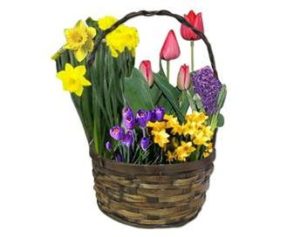 So enjoy March in all its madness, basketball, chocolates and all things green. And then it is April!
Join us next week as we continue to explore the very best of Wisconsin searching for people, places and edibles Made With Pride and Passion in Wisconsin