Posted by Brian on Sep 5th 2017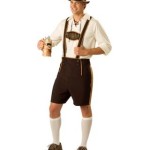 Wisconsin is full of influences from its rich German heritage, and nowhere is this more evident than in the annual celebration of Oktoberfest. Throw on a lederhosen or a drindl and head to your local Wisconsin Oktoberfest celebration! Enjoy the brats, beer, and other German fare that have made Oktoberfest a beloved celebration here in the states.
If you can't make it to an Oktoberfest celebration in person, take a look at some of the Oktoberfest gifts available over on Wisconsinmade.com.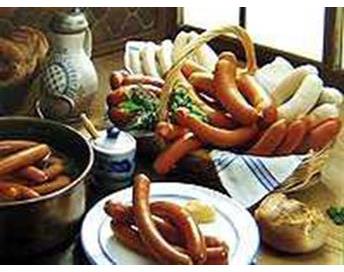 Bavaria's Octoberfest Bratwurst Sampler 1 includes one 4 pack of Knackwurst, one 5 pack of Red Lager Beer Bratwurst, one 6 pack of Nurnberger Bratwurst, one 5 pack of Munich Weisswurst and one 5 pack of Smoked Bratwurst. All varieties are pre-cooked and ready for the grill or frying pan. Approximately 5-6 lbs. This Octoberfest Bratwurst Sampler makes for the perfect German Oktoberfest grill out!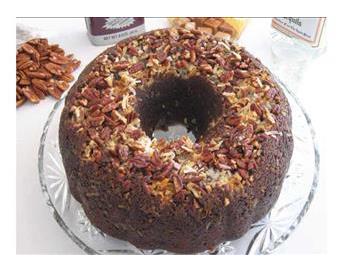 Need something sweet to combine with all the beer and brats. This German Chocolate Cake with Caramel Vodka is a delicious bundt cake made with premium ingredients. This moist, deeply rich chocolate cake is made with crunchy pecans and moist coconut topping. A buttery, caramel vodka glaze tops it off perfectly. Our German Chocolate Cake with Caramel Vodka by STF Enterprises is a perfect dessert for any special occasion and makes a unique gift.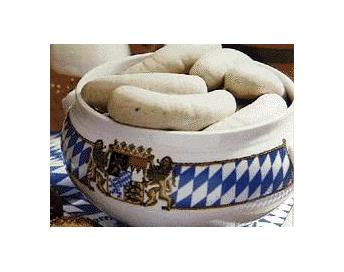 Munich Weisswurst is a Bavarian specialty made from the finest cuts of veal and pork with mild spices. Just heat and serve. Weisswurst is a very tender and super mild bratwurst – use low heat so as not to break open the casing. Approximately 4 bratwurst to a pound. A delicious addition to your German parties!