Posted by Brian on Nov 7th 2017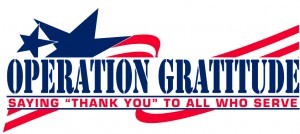 Wisconsinmade is proud to have partnered with Operation Gratitude for the 7th year running, and we are delighted by the support our customers and partner artisans have shown for our efforts to raise funds. Veterans Day – November 11th – is a great opportunity to remember those that have served our country.
Founded in 2003, Operation Gratitude is a 501(c)(3), volunteer-based organization that annually assembles and ships 250,000+ care packages to Veterans, New Recruits, First Responders, Wounded Heroes, Caregivers, and to individually named U.S. Service Members deployed overseas and their families waiting at home. Each package is filled with food, entertainment, hygiene and hand-made items, as well as personal letters of support. Operation Gratitude's mission is to lift the spirits and meet the evolving needs of the Military and First Responder communities, and provide volunteer opportunities for civilians anywhere in America to express their appreciation to all who serve our nation. Each package contains donated product valued between $50 and $100 and costs the organization $15 to assemble and ship. Since its inception in 2003, Operation Gratitude volunteers have shipped more than 1.8 Million Care Packages.
Gratitude and thanks also form the basis for our Thanksgiving celebrations. Wisconsinmade.com has many gifts to help you with your Thanksgiving preparations. Check out a couple of our Thanksgiving gift ideas below: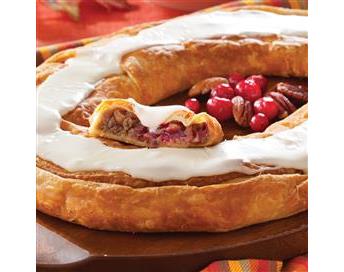 Our Thanksgiving Stuffed Kringle is filled with the traditional Thanksgiving flavors of Cranberry and Pecan Pie. This delicious kringle by O & H Danish Bakery is made with tender, flaky pastry and is stuffed with extra filling of cranberries and pecans. Thanksgiving is that time of year for getting together, enjoying each other's company, and eating a hearty meal. Thanksgiving Stuffed Kringle will be the perfect highlight of your Thanksgiving breakfast or dinner table.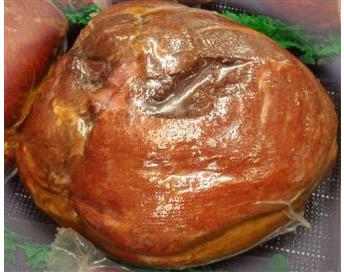 Glenn's Smoked Pit Hams are smoked with all natural hickory hardwood pellets, no oils, to give them a golden brown color and deep smoky flavor. Choose either a Half Ham, approximately 7-8 pounds, or a Whole Ham, approximately 14-16 pounds. The popular homemade ham is great for hot or cold sandwiches or sliced for dinner. Each Smoked Pit Ham by Glenn's Market and Catering is fully cooked and ready to eat when it arrives. Perfect for the holidays, they can be shipped all over the country.
Veterans Day and Thanksgiving are days of gratitude and reflection for many of us. We are grateful for many things including you our customers and fans of Wisconsinmade.com, and for all our artisan partners who provide quality products that are available on Wisconsinmade.com that are all Made with Pride and Passion in Wisconsin!