Posted by Brian on Apr 10th 2018
Ok, so maybe the spring is REALLY taking its time springing this year, but that can't stop us from being excited for it! Get an early jump on the spring mindset with a few perfect gifts for springtime: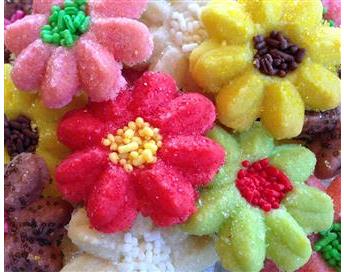 he Spritz Cookie Flowers Gift Box by Cookies from Scratch is a colorful assortment of cookies shaped like Spring flowers. What keeps the special Spritz memories alive is the distinctive buttery almond flavor. This gift box comes with a full 4 dozen Spritz Cookies. Keep the tradition of Spritz cookies throughout the year!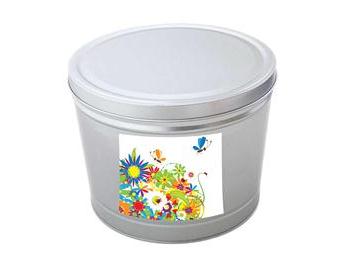 The Spring Flowers Popcorn Tin by Mike's Popcorn is a perfect way to send someone a cheery gift filled with freshly popped gourmet popcorn. The silver 3.5 gallon tin has a colorful label on the front with beautiful flowers and butterflies. Choose from seven flavors and flavor combinations – Carameliscious, Cheeseliscious, Fireliscious, Party Mix, Triple Mix, White and Traditional 3-Way Combo. This Spring Flowers Popcorn Tin is a perfect get well or housewarming gift.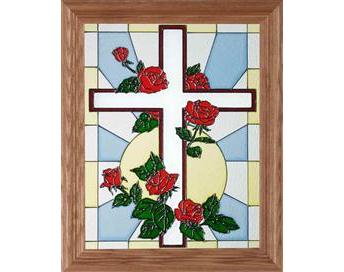 This unique Easter Art Glass Window Hanging by Silver Creek Industries is a hand-painted image of a cross decorated with red roses. This art glass panel shows a sun and sunbeams behind the cross on hammered glass. Using liquid glass stains and a leading compound, Wisconsin artists expertly hand craft each suncatcher and frame it in rich medium oak. An excellent gift for good spring vibes!