Posted by Brian on Feb 19th 2018
St. Patrick's day is coming up quickly. It's everyone's favorite day to pretend that they're Irish and party! But did you know that Saint Patrick himself was actually British? He became famous for bringing Christianity to Ireland, but he actually hailed from the main island. Fortunately for us, that doesn't affect our ability to throw a good party – check out some great St. Patty's Gifts below to make it a special day.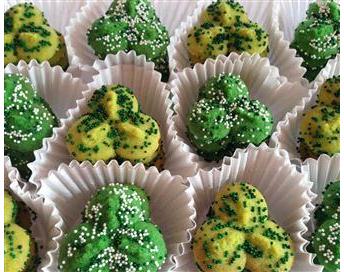 The Spritz Shamrock Cookie Gift Box is an assortment of homemade spritz almond cookies by Cookies from Scratch. Enjoy 4 dozen delicious, shamrock-shaped spritz cookies in green and yellow colors. Cookies are packaged in an attractive gift box with a clear lid to peek at all the cookies. The Spritz Shamrock Cookie Gift Box is the perfect addition to your St. Patrick's Day festivities.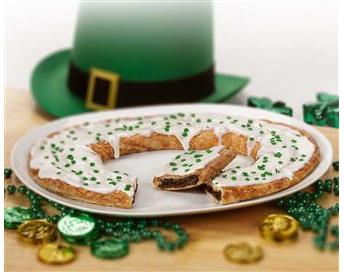 Celebrate the luck of the Irish with our festive St. Patrick's Day Kringle filled with delicious chocolate mint filling, topped with vanilla icing and sprinkled with green shamrock candies. Everyone is Irish in March, and the kringle along with green beads and chocolate coins will be a perfect for the festivities.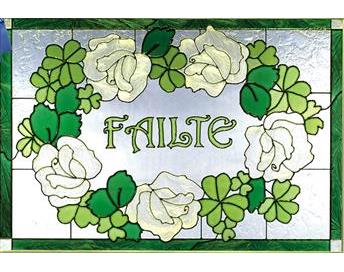 This Irish Welcome Art Glass Panel by Silver Creek Industries has FAILTE, the Gaelic word for Welcome, handpainted on the glass panel. Shamrocks border the panel which is an art glass suncatcher. The narrow zinc frame has two soldered metal rings along the top edge for hanging. This attractive Irish Welcome Art Glass Panel will please anyone on St. Patrick's Day, but it's also perfect for a birthday, anniversary, housewarming, or other special occasion.