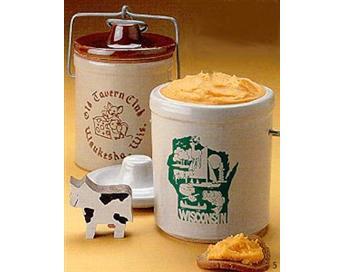 Toasted Cheddar Cheese Bread Makes A Delicious And Fun Party Appetizer
Prep Time: 10 Minutes
Cook Time: 15 Minutes
Total Time: 25 Minutes
Serves: 6
Ingredients
1 loaf of unseeded French bread
1 12 oz container of Old Tavern Cheese Spread
1/2 stick butter (4 Tablespoons)
Directions
Mix softened cheese spread and butter together.
Slice bread in half lengthwise.
Make 1-inch, diagonal cuts in each half, but be sure NOT to slice all the way through the bread. Slices should stay connected.
Spread cheese and butter mixture on top of bread and between each slice.
Bake in a preheated 450 degree oven for 15 minutes or until lightly browned. Serve warm.