Posted by Brian on Aug 3rd 2017
This year's Wisconsin State Fair runs from Thursday, August 3rd through Sunday, August 13th. It's an event full of competitions, family-friendly fun, and of course food! There are many fun national holidays that coincide with the State Fair to help make it an absolute blast. International Beer Day is Friday, August 4th and the Fair will be flowing with the best beer Wisconsin has to offer! National Mustard Day is Saturday, August 5th and National S'mores Day is Thursday, August 10th. The Wisconsin State Fair is the perfect place to celebrate these special days.
Even if you can't make it to the fair yourself, check out some of the Fair foods we offer at Wisconsinmade.com to help get into the State Fair spirit!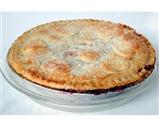 Here is our famous Cherry Pie from Seaquist Orchards in the heart of Door County. Each cherry pie is made with three pounds of delicious fruit and an indescribable flaky crust. Each 9 inch cherry pie is frozen and ready to bake at home. You can enjoy a traditional cherry pie in the comfort of your home!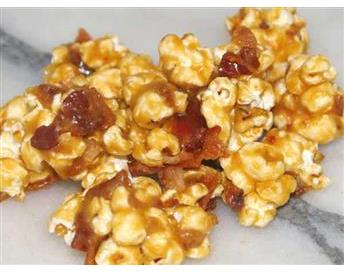 The Bacon Caramel Corn 2-Pack is two bags of this delicious sweet and salty snack. This made from scratch caramel corn has bits of Applewood Smoked Bacon added for a unique, crispy taste! The Bacon Caramel Corn 2-Pack by Wisconsin Dairyland Fudge includes two 1 lb. bags each packaged in clear cellophane. Enjoy as a snack at home, at your next party, or send it to a college student to snack on while studying.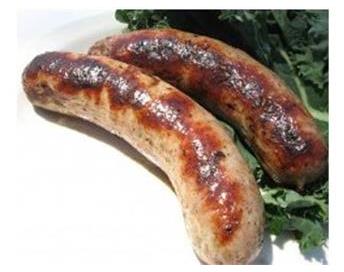 Sheboygan Brats will make a great addition to your family's or friend's next tailgate party. These fresh, authentic Sheboygan-style bratwursts by Glenn's Market and Catering are some of the most savory traditional brats available. Sheboygan-style is a pork brat with a little sugar added to make this Bratwurst a little sweeter and also makes for quicker browning, so we recommend grilling them on a lower heat. Choose a 6 lb. or 9 lb. box. Perfect for any occasion and a favorite at picnics and barbecues. Enjoy one of Wisconsin's favorite foods, Bratwurst!