Posted by Brian on Jan 30th 2018
Valentine's Day is the time of year where we all get to celebrate love in all it's forms. Whether you're showing your appreciation for a sibling, a parent, a friend, or a partner, there's no better way to do it than with the perfect gift! At Wisconsinmade.com we have ton of Valentine's gifts so you can find the perfect match for your recipient. Check out a few below. As a bonus, you can take advantage of delayed delivery. You can order your gift today and request to have it shipped during Valentine's Day week. Learn more about delayed delivery here, and have a sweet Wisconsin Valentine's Day!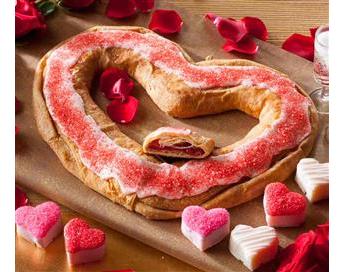 The Valentine Kringle with Petit Four Hearts Gift includes a heart-shaped Cherry Kringle and six Petit Four Hearts by O & H Danish Bakery. The Cherry Kringle has a cherry filling made from Wisconsin Door County cherries. The Petit Fours are hand-dipped and decorated with Valentine messages. There is no sweeter way to say Happy Valentine's Day than with the Valentine Kringle with Petit Four Hearts Gift.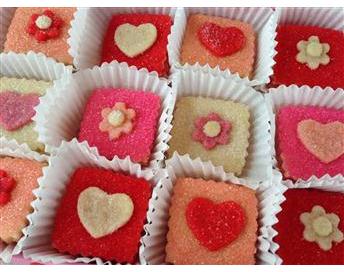 Send your sweetheart these homemade Red Gingham Sugar Cookies Crisps by Cookies from Scratch. Enjoy one dozen cookies in a variety of red, pink and white gingham-style, each topped with a heart or flower in a contrasting color. This homemade cookie gift box is a delightful gift for your sweetheart at Valentine's Day!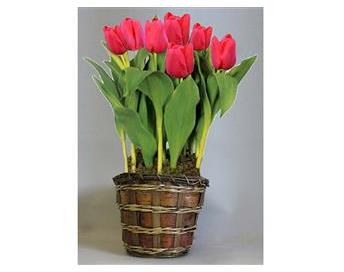 The Red Tulip Flower Bulb Basket by Wisconsin Growers Greenhouse will be a welcome gift for loved ones on Valentine's Day, or any special occasion. This decorative gift basket includes 6 red tulip flower bulbs planted in a soil-less mix. Bulbs are planted in a soil-less mix in a 6.5 inch grower pot and then placed in a decorative basket.